Moonstock Festival was held July 20th 2019
July 20 2019, 50 years to the hour of walking on the moon, this fantastic moongate was finished.
"To paraphrase John Shaw Rimmington, who envisioned and manifested this magical creation, the first step on the moon was "a giant sleep for mankind". It is time to wake up and be better guardians of the planet. The moongate which sits in the Northumberland Hills represents the transition to this awakened epoch.
Thank you John. When you live with an open heart you find yourself in these situations". Judy Adler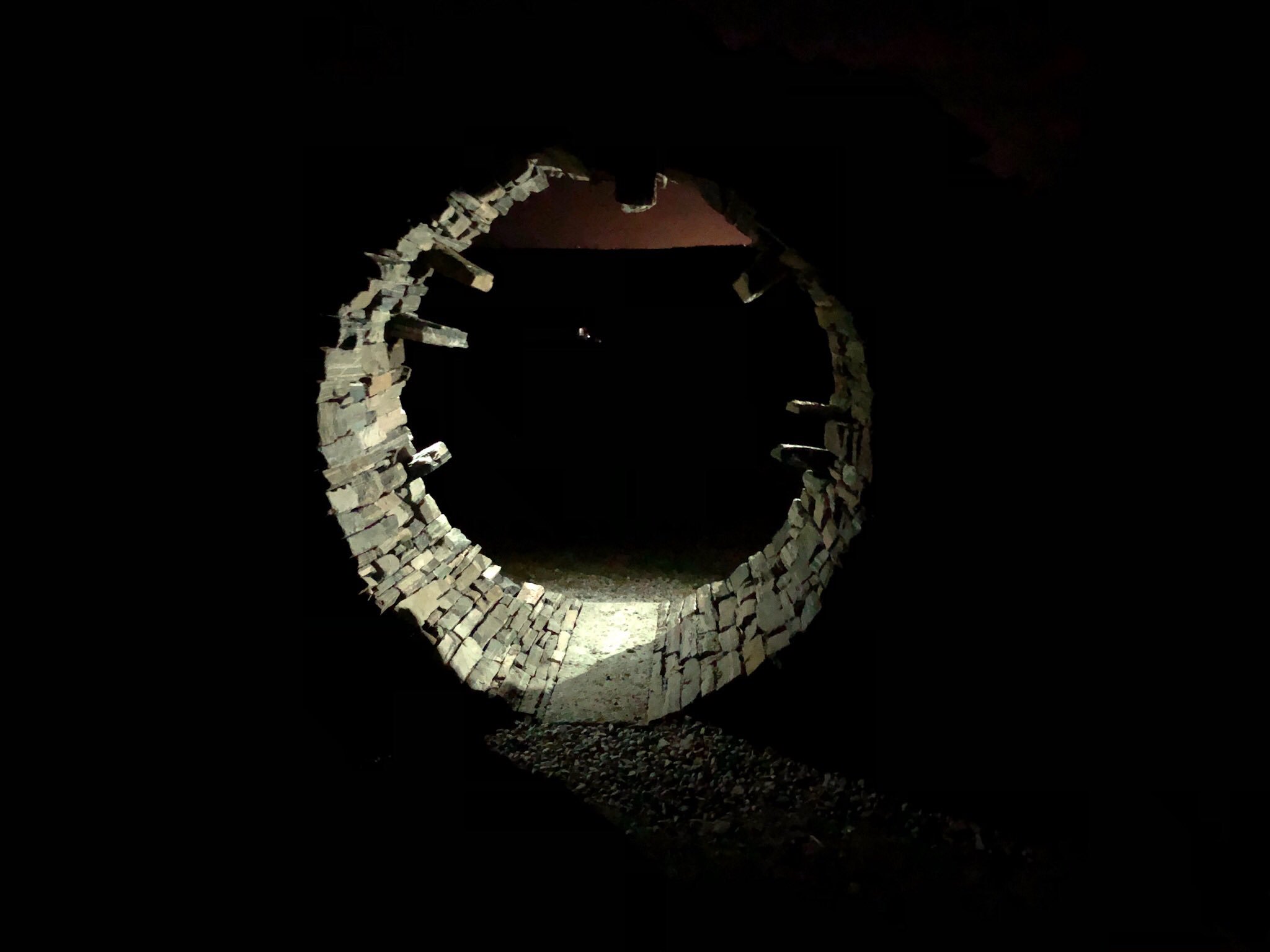 Her antiquity in preceding and surviving succeeding tellurian generations: her nocturnal predominance: her satellitic dependence: her luminary reflection: her constancy under all her phases, rising and setting by her appointed times, waxing and waning: the forced invariability of her aspect: her indeterminate response to inaffirmative interrogation: her potency over effluent and refluent waters: her power to enamour, to mortify, to invest with beauty, to render insane, to incite to and aid delinquency: the tranquil inscrutability of her visage: the terribility of her isolated dominant resplendent propinquity: her omens of tempest and of calm: the stimulation of her light, her motion and her presence: the admonition of her craters, her arid seas, her silence: her splendour, when visible: her attraction, when invisible.
James Joyce, Ulysses