Date:
Monday, July 2, 2018

to

Thursday, July 5, 2018
Twelve entusiastic students took part in our DSWAC workshop at HSAD in Haliburton. The task was to design and build a dry stone bench for Sir Sam Slick Park. The bench/boat idea evolved as we had the students experiment building with miniture stone pebble models in class, then survey the material that we had on site , and then consider the appropriate location for the boat and finally visit the quarry as part of a fieldtrip to undertand what extra special (random) shaped stones the project would require.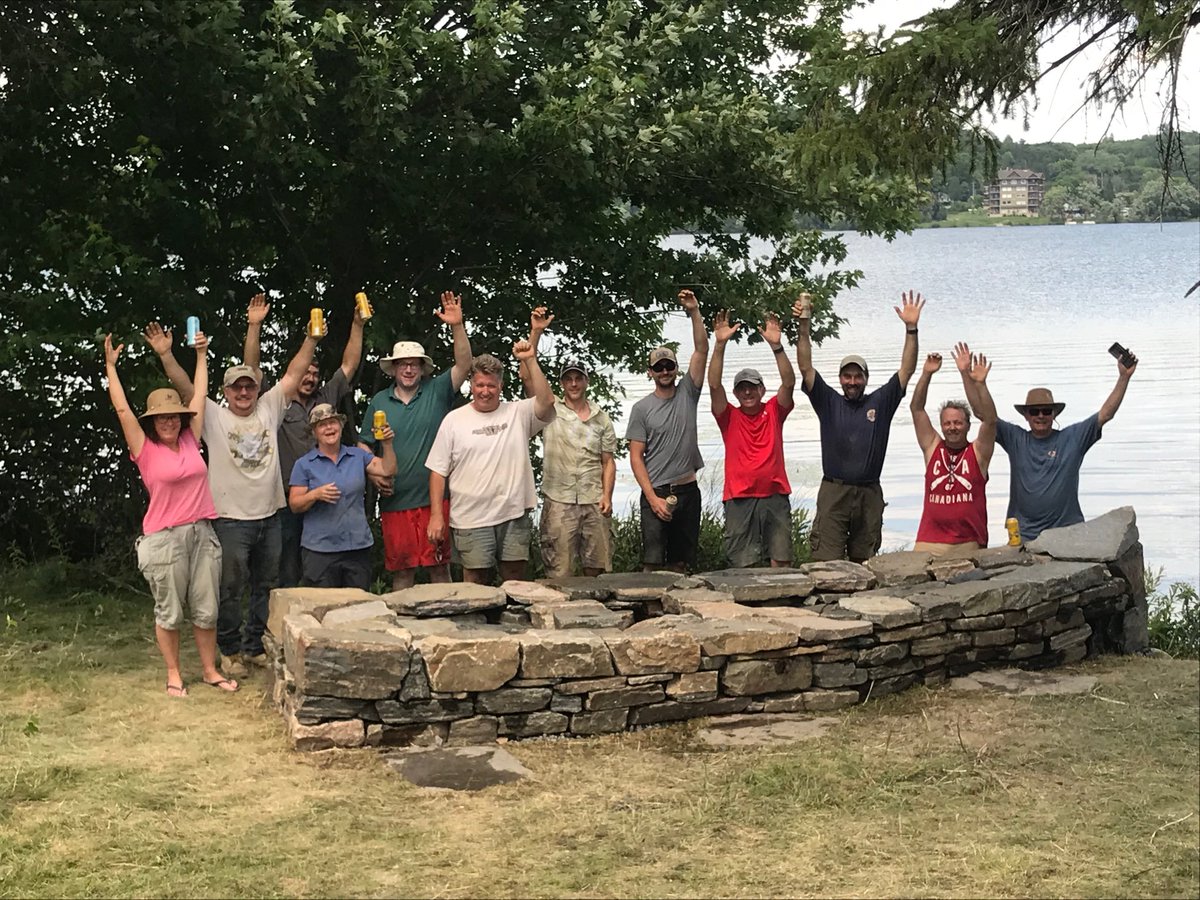 We were all very excited about the results. There has been great feedback including a piece in the local paper.
http://www.haliburtonecho.ca/students-build-dry-stone-bench?id=876