Date:
Monday, July 9, 2018

to

Friday, July 13, 2018
This five day Dry Stone Walling Across Canada course was offered to students to construct an unusual design dry stone bridge in a beautiful garden setting on private property over a narrow pond in Pontypool Ontario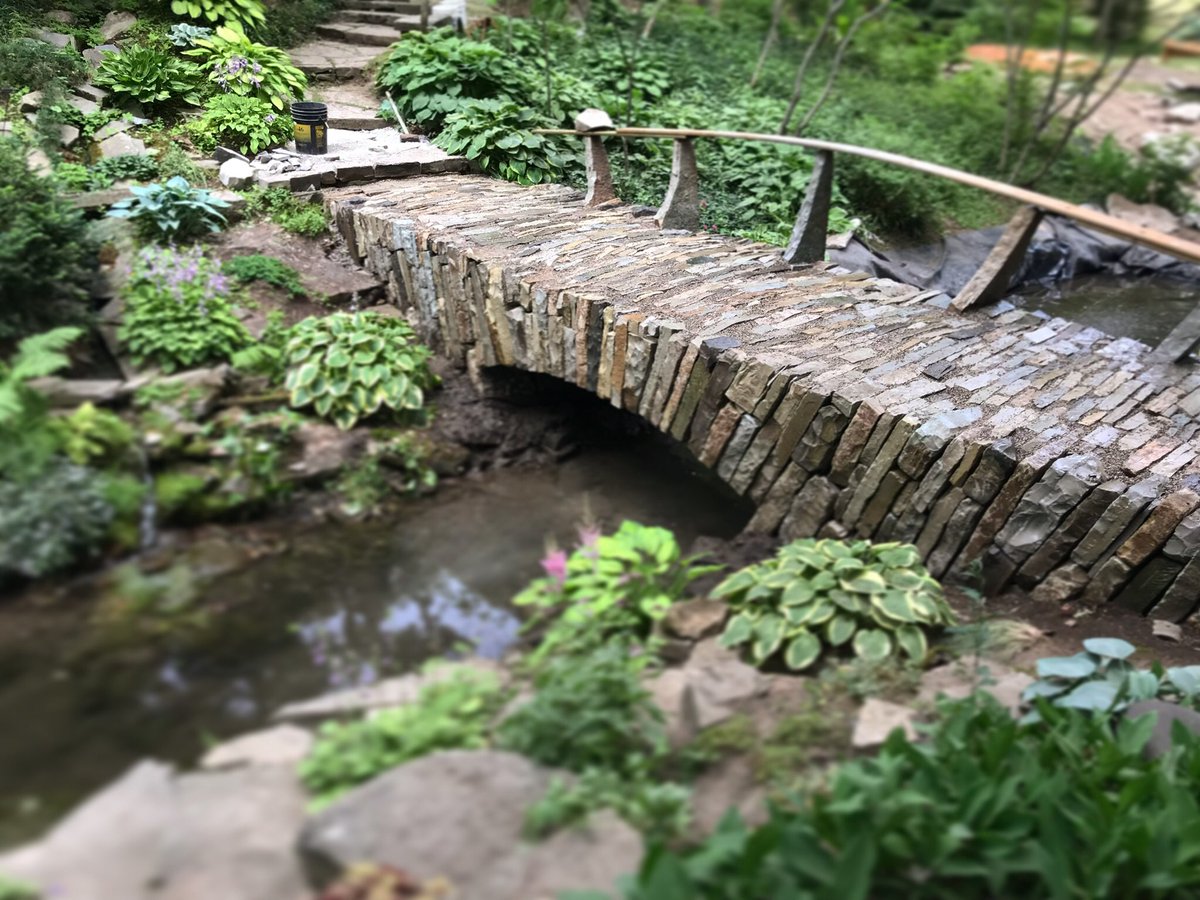 The abutments were designed to angle the same way as the voussoirs that went over over the form. The cobbled walking surface and stone handrail posts made this a pretty special bridge project for everyone who signed up to bd able to learn about the mechanics and structural requirements for modern dry stone bridge building.
.
( the original design)
More pictures of the construction of this bridge to follow...